Green homes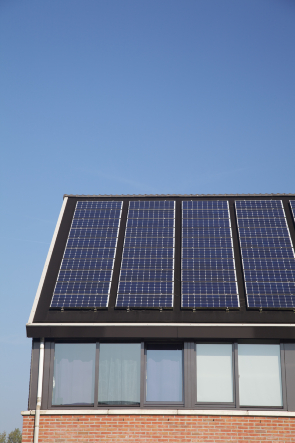 Hackney Green Homes is the first borough-wide programme in London to offer thermal efficiency measures to privately-owned and rented homes, including cavity, loft and floor insulation. We'll also be trialling grants for renewable heating upgrades such as air-to-air heat pumps and hydrogen fuel cell boilers, for people who meet the eligibility criteria.
This will help to:
lower energy bills for Hackney residents and tackle fuel poverty
make homes warmer and improve health for people who are vulnerable to cold and damp homes
lower CO2 emissions
insulate as many homes in the borough as possible, lowering CO2 emissions in the borough and helping the borough to respond to the climate emergency
Why is insulation important?
If your home's not insulated, you're losing around 35 per cent of its heat through the walls and around 25 per cent through the roof. By installing insulation, you can help to make your house warmer, lower your energy bills and reduce damp and mould, helping to improve health and wellbeing and tackle fuel poverty.
Renewable heating upgrades
Green Homes will also offer grants for renewable heating upgrades. We'll be trialling air to air heat pumps or hydrogen fuel cell boilers in households across the borough for people who meet the eligibility criteria.
Am I eligible?
The Green Homes programme is aimed at people who own or rent their home privately. It doesn't matter how much you earn if you're interested in insulation – the aim of the programme is to insulate as many homes as possible and reduce the emissions produced by heating.
However, we will need to carry out a home survey, so we can determine whether it's possible to install insulation in your home and the programme is subject to terms and conditions.
Grants for renewable heating upgrades will be subject to means-tested eligibility criteria
You're not eligible for the Green Homes programme if you live in a Council homes or rent your home from a registered social landlord. This is because the Council has a separate programme for improving the thermal efficiency of council homes.
Find out more
Call 0800 281 768 or 020 7527 6795, or email shine@hackney.gov.uk to find out if you're eligible for free insulation and grants for renewable heating upgrades.
Page updated on: 13 October 2020